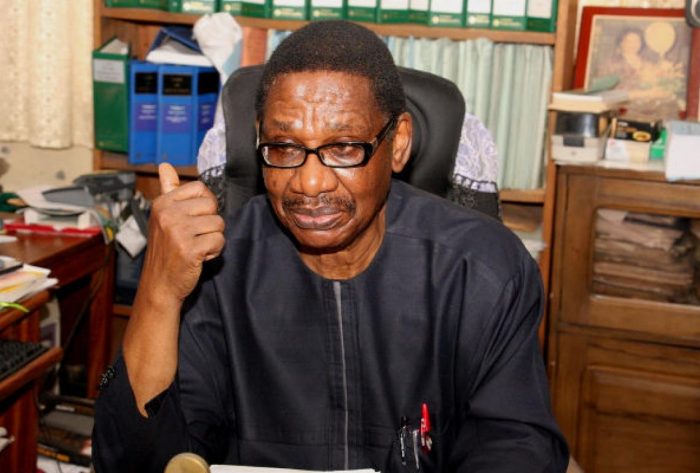 Professor Itse Sagay (SAN)
Itse Sagay, the chairman of the Presidential Advisory Committee Against Corruption, has warned the Nigerian Senate that it will regret its decision to "threaten" President Muhammadu Buhari over tainted chairman of an anti-graft agency, Ibrahim Magu.
The warning comes after the National Assembly on Tuesday, March 28, 2017 suspended action on the confirmation of President Muhammadu Buhari's nominees for resident electoral commissioners, RECs.
Prof. Sagay who described the move by the Nigerian senate as "childish and irresponsible" noted that the stance of the Senate is in protest against the president and his decision to retain Ibrahim Magu as the acting chairman of the Economic and Financial Crimes Commission, EFCC.
"That action is childish and irresponsible. Do they think Buhari is a man that can easily be threatened? My God! How can people of such character occupy the highest legislative office in the country? Nigeria is finished," Sagay is
quoted
as saying.
"It is a great mistake and they will regret it."
Backing the president to appoint more people into offices he deems fit, Sagay added: "Where the Senate is required to approve a person for a particular position and they refuse to do it, the person could continue to act depending on the nature of the appointment.